Chediston
Chediston was a very straight...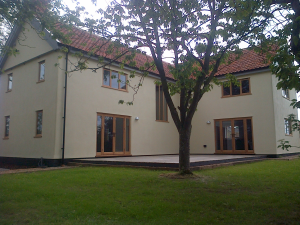 ...forward and rewarding job.  This job took approx. 37 working days to complete, the paint work that is.  This is the second home I have completed for these clients and happy to announce we came in well under the estimate again.  Some of these types of early construction works can become a little tedious.  Knowing I needed help, God blessed me to film a video of the project to help keep it interesting.  The result was a fun compilation of the external work done in time lapse filming and the internal work pictured by camera.  Hope you enjoy.  God Bless. Jesus Saves.  
Please note, all photos, text and music are used for training and educational purposes only.  
Copyright Disclaimer Under Section 107 of the Copyright Act 1976, allowance is made for "fair use" for purposes such as criticism, comment, news reporting, teaching, scholarship, and research. Fair use is a use permitted by copyright statute that might otherwise be infringing. Non-profit, educational or personal use tips the balance in favour of fair use.