Surface preparation is a very important task.  If you prepare the surface thoroughly, you will end up with a high quality finish.
New Softwoods/Hardwoods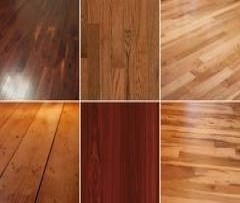 Sanding new softwood or hardwood can result in damage from  scratching or furring ( rasing of wood fibres ).  Because of this it's always recommended to dust off all surfaces before painting. Punch down any raised nail heads and fill the holes with an appropriate filler.
Rough Sawn Timber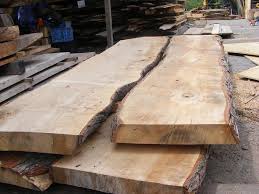 Any soil, vegetation and dust should be brushed off with a dry brush before starting any work. 
New Plaster and Plasterboard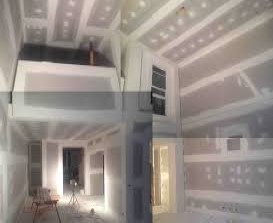 Never sand the face of new plaster or plasterboard as this would scratch it. Use a scraper to remove any nibs and bits and brush down.  
Brickwork, Rendering, Concrete Finishes, Pebble-dash and Brickwork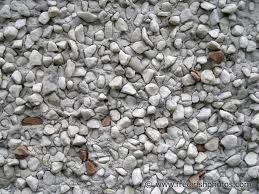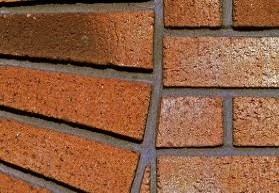 You will need to dry-brush or scrape these types of surfaces   If "efflorescence", ( see special surface preparations ) is present, then the surface may need to be scrubbed, or washed if mould is present. Allow the surface to dry thoroughly before starting any works on it.  Prior to painting, dust off the surfaces. 
Ferrous metal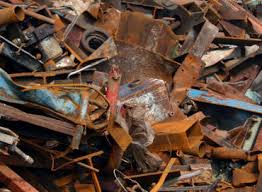 Ferrous metals contain iron.  Types of metal containing iron are cast iron, wrought iron, mild steel and stainless steel.  These surfaces are prone to rusting and all rust will need to be cleared before painting.   A wire brush, mechanical wire brush, abrasive papers and or scrapers can be used to achieve this with with any rust dust to be cleaned off with a white spirit.
Non-Ferrous Metalwork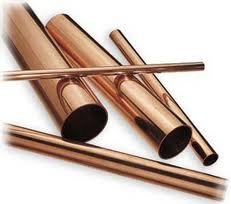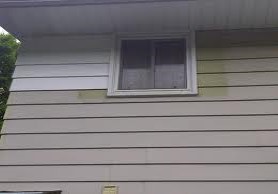 Copper Piping                                                                    Aluminium Siding
Non-ferrous metals do not contain iron and therefore will not rust.  Included in this class of metal are copper, aluminium, brass, and zinc.  Remove any grease, oils or millscale that may be present upon these metals before painting.  Previously painted non-ferrous metals needs to be sanded and any corrosion deposits found should be pushed back to a firm edge where any flaking paint is evident.
Painted Wood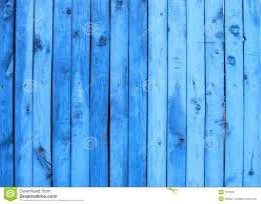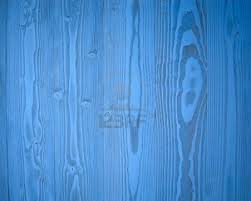 Rinse off with clean water and sand the surface after washing with sugar soap and warm water.  Surfaces should be sanded to provide a key and then be dusted off  to remove any surface dust.
Painted plaster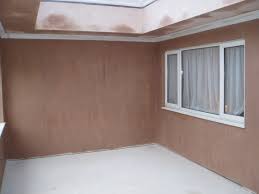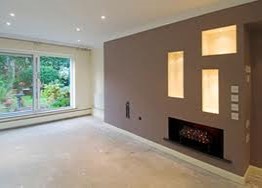 Surfaces should be washed down with warm water and sugar soap, rinse off and then sand surfaces.  Rake out and fill any cracks, indentations, holes, etc. with an appropriate filler. Areas should then be sanded down once dry and then dusted off before to painting.
Plastic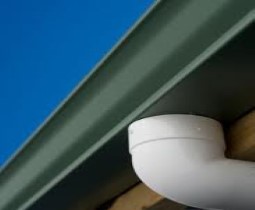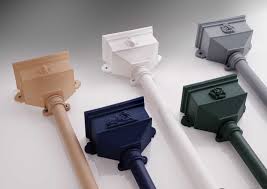 Guttering and down pipes can sometimes be included as plastic.  Guttering and plastic down pipes are normally used because they are virtually maintenance free, and clients may wish to change colour schemes over time.  The right primers are required for painting plastic surfaces to accommodate paint finishes, as good adhesion is hard to achieve.  Degrease and abrade using wire wool and a suitable degreaser to provide a key  before applying a primer.
Glazed Tiles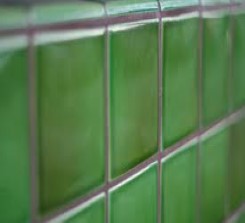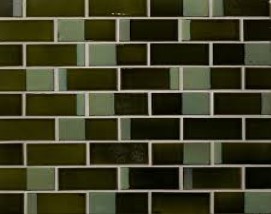 Wash down with detergent, ie. sugar soap.
Polystyrene Tiles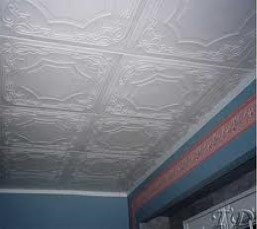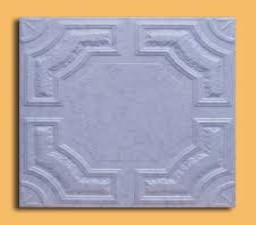 A plaster-based filler should be used to fill any damaged areas to polystyrene tiles . If an oil based filler is applied it will dissolve the polystyrene.
New Wallpaper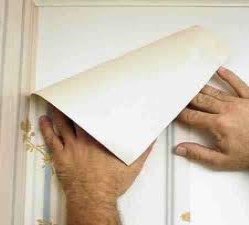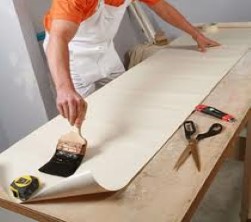 Wallpapered surfaces, including any covered with blown and embossed vinyl paper, should be dusted off and any paste marks washed off before painting. 
Old Wallpaper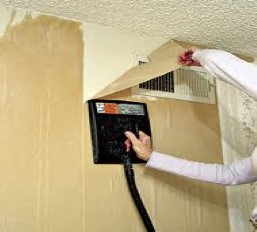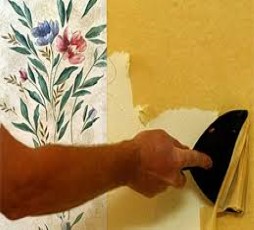 Some papers, such as vinyl which are a duplex paper, can be peeled off, leaving the backing paper on the surface.  A steam stripper or simply a sponge, water and scraper are the best ways in which to remove old wall coverings
Please note, all photos and text are used for training and educational purposes only.  
Copyright Disclaimer Under Section 107 of the Copyright Act 1976, allowance is made for "fair use" for purposes such as criticism, comment, news reporting, teaching, scholarship, and research. Fair use is a use permitted by copyright statute that might otherwise be infringing. Non-profit, educational or personal use tips the balance in favour of fair use.