My Own Testimony - Video
This video is a visual metaphor of what my life was like before Jesus Christ and after.  Below is the written testimony.  
Stay tuned for the special message at the end of the video.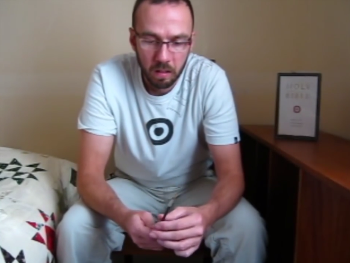 "I'll cut right to the chase.  From the ages of 16 to 37 I spent time in and out of prison due to one crime or another.  During this time I was an alcoholic who would binge drink.  I was also a drug addict who would commit crimes to support both addictions.  This then led to an unhealthier interest in the occult, subsequently leading to more confusion than any human being should have to bear.   I was never able to hold down employment very long or a relationship with a woman as I would simply move from one to the next without much concern about anyone.  My parents were loving parents but were unable to help me.   It wasn't until after 21 years had passed that I  finally had enough and in 2008 I called out to Jesus.  "That's it, I quit.  I'm yours".
I said, "I'm yours", because when I was a child, a friend of the family took the time to read the bible to me.  When she had finished she asked me if I wanted Jesus to be my saviour.  I turned to my mother and asked her, to which she replied, " It's your choice".
Well, as you can guess, I said yes that day.  Thirty years later I called out to Him, and true to His word He has saved me.  Rescued from drug addiction.  Rescued from drunkenness.  Saved from slavery to the flesh.  Victorious over the occult confusion.  Upright and trustworthy.  There is one more but it can get quite complicated.  Suffice to say, because of my faith in Jesus Christ, I am not a schizophrenic.  Healed and delivered from it.  This freedom is available to all who would wish to be free of that illness.
So, from being homeless, binge drinking, drug addicted, slave to the flesh, who dabbled in the occult and ended up with a diagnosis of schizophrenia, to a man who does not do drugs, does not get excessively drunk, does not sleep with every woman who would say yes, does not practice getting confused by satan's occult non-sense, and now a man who walked into the office of the Dr's who diagnosed him as schizophrenic and by standing on the word of God Almighty, overturned their diagnosis to a diagnosis of Not Schizophrenic because he is a Christian.  I could only be a Christian because of Jesus Christ.
That's, My King, My Lord, My God, My Saviour, My Friend.
Amen".