Surfaces Affected by Wet Rot
Wet Rot will need to be removed and stabilized with a hardening agent before any fillers can be applied.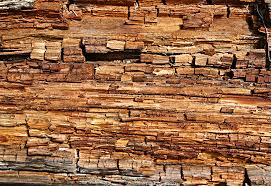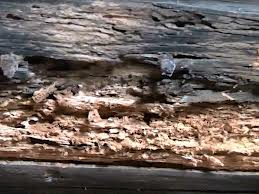 Wet rot is a brown fungus that can occur in damp timber, like that in doorway architraves.  It destroys the wood as it grows and the only long term treatment of wet rot is the removal of moisture from the timber.  Before any work can commence on this type of infection, you must treat it using the following procedure.
Rake out the infected timber using a scraper or shave hook chisel.  Allow the surface to dry out if possible and flood the exposed timber with a wet rot hardening agent.  Allow it to dry and spot prime the affected areas with wood primer. ( primer optional )
Fix wood screws ( non-ferrous, ie. non-iron ) into the timber. Optional. as it may help the filler to adhere to the surface.
Apply a coat of two-pack polyester filler to the surface and let it dry. 
Apply a second coat of filler and allow to dry.  Use sanding paper to abrade the filler so it is flush with the surface.  It may be necessary to use an acrylic spot filler ( a soft putty ) to fill any minor imperfections.
Please note, all photos and text are used for training and educational purposes only.  
Copyright Disclaimer Under Section 107 of the Copyright Act 1976, allowance is made for "fair use" for purposes such as criticism, comment, news reporting, teaching, scholarship, and research. Fair use is a use permitted by copyright statute that might otherwise be infringing. Non-profit, educational or personal use tips the balance in favour of fair use.