Defective Putty
Defective putty, or cracked putty, will need to be removed before any new putty can be applied.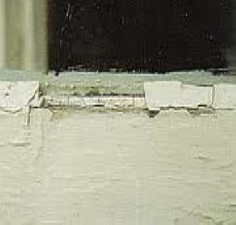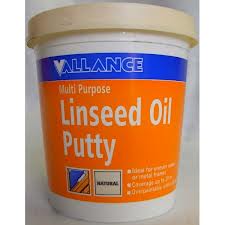 Defective Putty                                                                           Linseed Oil Putty
Some of the putty is likely to break away during the cleaning and preparations of old window frames.   After preparing surfaces, the bare timber can be primed and any defective putty be replaced with a new putty.    Any defective putty that has not broken away, will be fixed to the window frame and will not need to be replaced.  There may be a gap between the old putty and the window whereby a new putty will have to be forced into the space in order to prevent further water ingress.  This gap must be completely resealed by forcing in a new putty using a putty knife.
Please note, all photos and text are used for training and educational purposes only.  
Copyright Disclaimer Under Section 107 of the Copyright Act 1976, allowance is made for "fair use" for purposes such as criticism, comment, news reporting, teaching, scholarship, and research. Fair use is a use permitted by copyright statute that might otherwise be infringing. Non-profit, educational or personal use tips the balance in favour of fair use.