Friable surfaces will need to be addressed before any works can be started.
    
A friable surface is one which rubs away when you rub your hand over it.  Examples include weathered cement rendering or old weathered brickwork ( known as spalled ).  If paint is applied to a friable surface, it will begin to come off with the crumbly parts after time.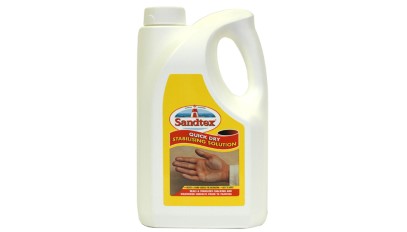 A stabilizing solution will be need to applied first to prevent a crumbling surface coat.  First brush down the surface with a stiff brush or scrape back with a metal scraper, which will remove any loose debris.  The stabilizing solution can then be applied, which soaks deep into the surface acting like a glue, binding it down.  A good paint finish is now possible.
Please note, all photos and text are used for training and educational purposes only.  
Copyright Disclaimer Under Section 107 of the Copyright Act 1976, allowance is made for "fair use" for purposes such as criticism, comment, news reporting, teaching, scholarship, and research. Fair use is a use permitted by copyright statute that might otherwise be infringing. Non-profit, educational or personal use tips the balance in favour of fair use.