Alkaline surfaces must be recognized if a solvent based paint is to be applied.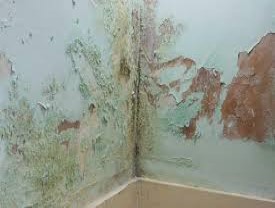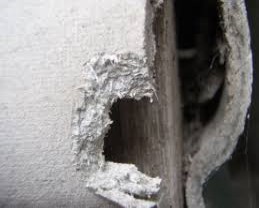 Plaster                                                                                       Asbestos sheeting
Definition - having a pH greater than 7 ( an acid has a pH of less than 7 )
Asbestos sheeting, concrete, cement rendering and some plasters, have a chemical nature of alkaline.  This will become difficult if a solvent based paint system is being applied because the alkalinity on the surface can attack the paint and take on the properties of a paint stripper, causing a paint defect known as sponifictaion.
( Sponification - a chemical reaction that makes soap and so foams up as a result. )
It is necessary to apply an alkali-resistant primer to prevent sponification, which forms a barrier between the paint and the surface.  Acrylic surface coatings are resistant to alkalis, so you would think an alkali resistant primer wouldn't be needed, but they are, however, permeable. ( permeable - allowing things to pass through ) - if the surface becomes damp, nature allows any alkalinity through.   
Please note, all photos and text are used for training and educational purposes only.  
Copyright Disclaimer Under Section 107 of the Copyright Act 1976, allowance is made for "fair use" for purposes such as criticism, comment, news reporting, teaching, scholarship, and research. Fair use is a use permitted by copyright statute that might otherwise be infringing. Non-profit, educational or personal use tips the balance in favour of fair use.