It's a good idea to be aware of the needs of a porous surface before any coatings can be applied.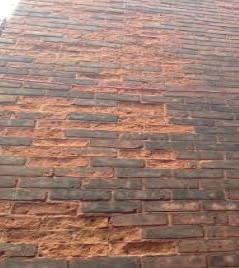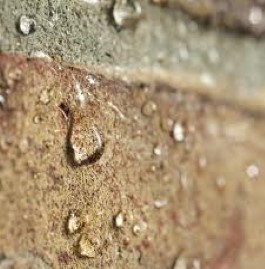 Untreated                                                                                            Treated
Liquid or gas can pass through the tiny holes of a porous surface..  In order to prevent porous surfaces, such as brickwork, from being penetrated by water or damaged by frost, a silicone water-repellent layer can be applied.  This will preserve the substrate.   A silicon water-repellent layer will dry clear.
Please note, all photos and text are used for training and educational purposes only.  
Copyright Disclaimer Under Section 107 of the Copyright Act 1976, allowance is made for "fair use" for purposes such as criticism, comment, news reporting, teaching, scholarship, and research. Fair use is a use permitted by copyright statute that might otherwise be infringing. Non-profit, educational or personal use tips the balance in favour of fair use.